This store requires javascript to be enabled for some features to work correctly.
11 Questions With Bree Kennedy
Ryan and I met at a friend's birthday party and well… It wasn't exactly love at first sight! That night I kind of drank too much and insulted him. A year or so later,  we came across each other on Tinder and struck up a friendship. We were friends for 6 months before we started dating!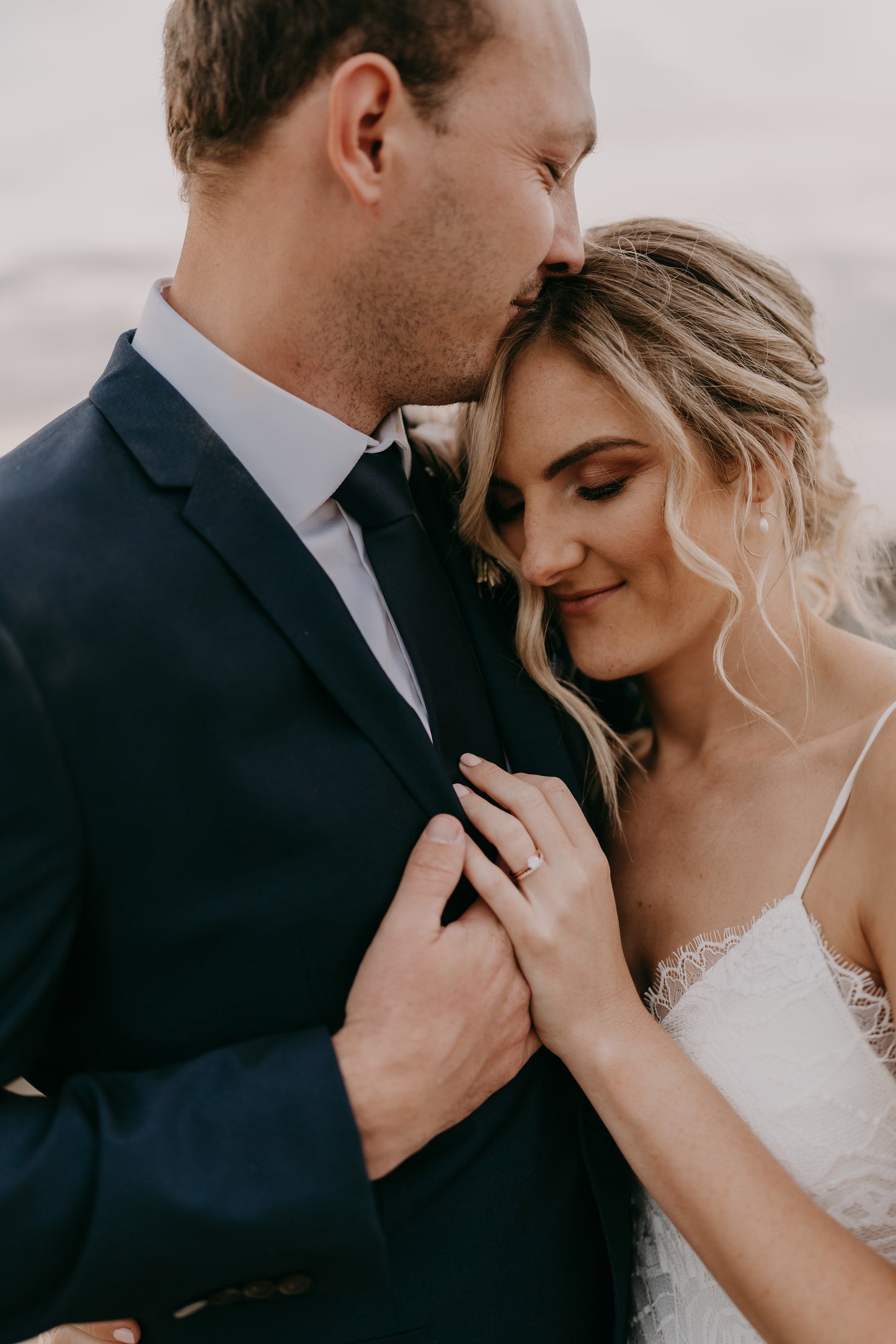 How did you or your partner propose?
Ryan knew that I wanted to finish my studies before we got married. On the day that I finished my degree he took me on a picnic before our celebratory dinner and he popped the big question. The poor guy was apparently so nervous and he was stressed about the ring box being obvious in his pocket. To me he seemed cool as a cucumber, haha!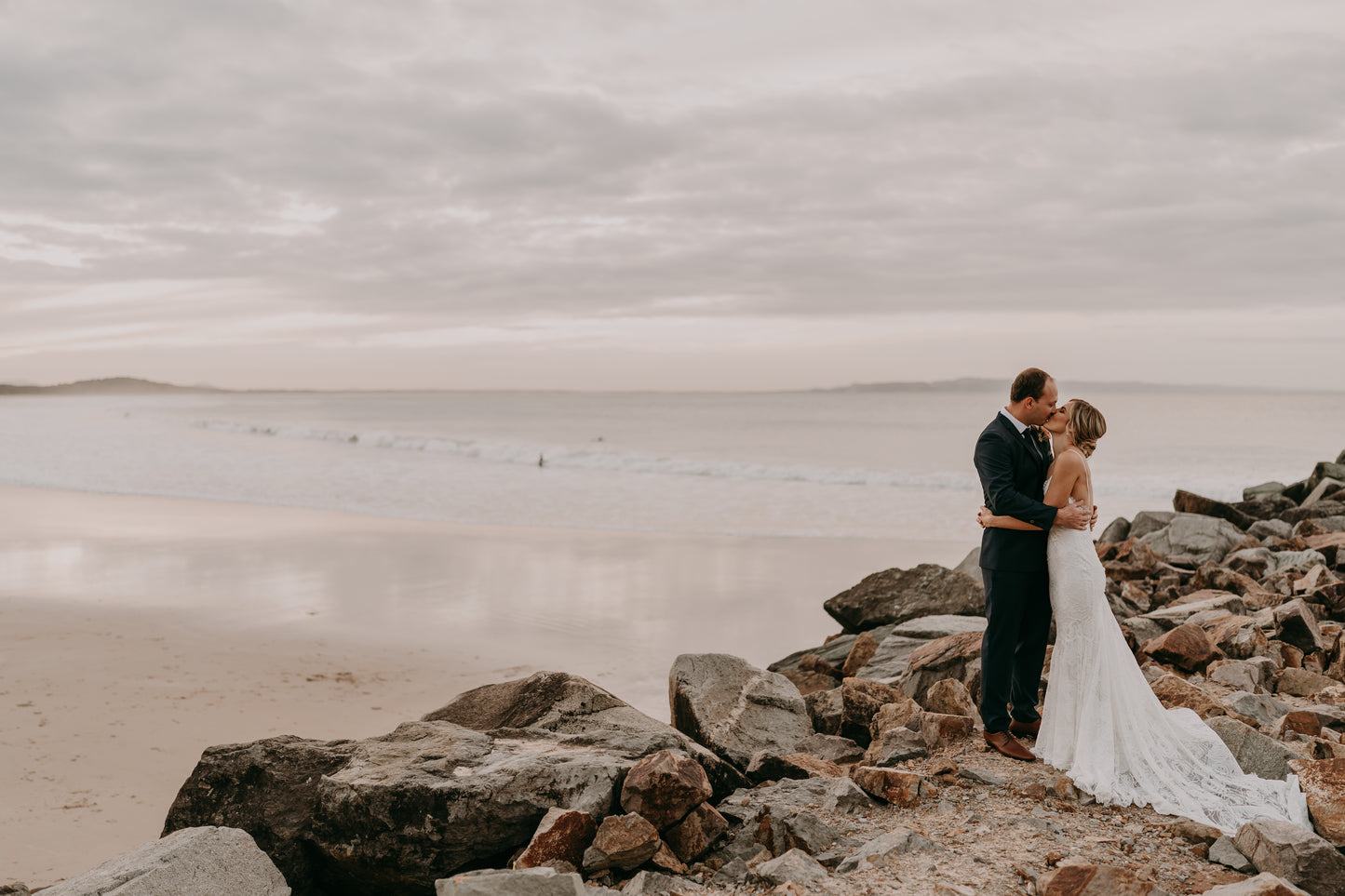 What style were you striving for with your wedding? Was there a certain look & vibe that you wanted to create? What/who was your biggest inspiration for the wedding day?
I would definitely describe the wedding theme as "Romantic". Think: Dusty pink quicksand roses, orchids and greenery with a timber decor. I got a lot of my inspiration on Pinterest, as I was mostly organising the wedding myself. However towards the end of the organisation process I decided that I needed an "on the day" coordinator. The main reason being I needed to know someone was there to tell me exactly when to walk down the aisle! Our decorator company came with that option so I added it on and I'm so glad I did. Melinda made sure the day ran seamlessly. I had full confidence in her!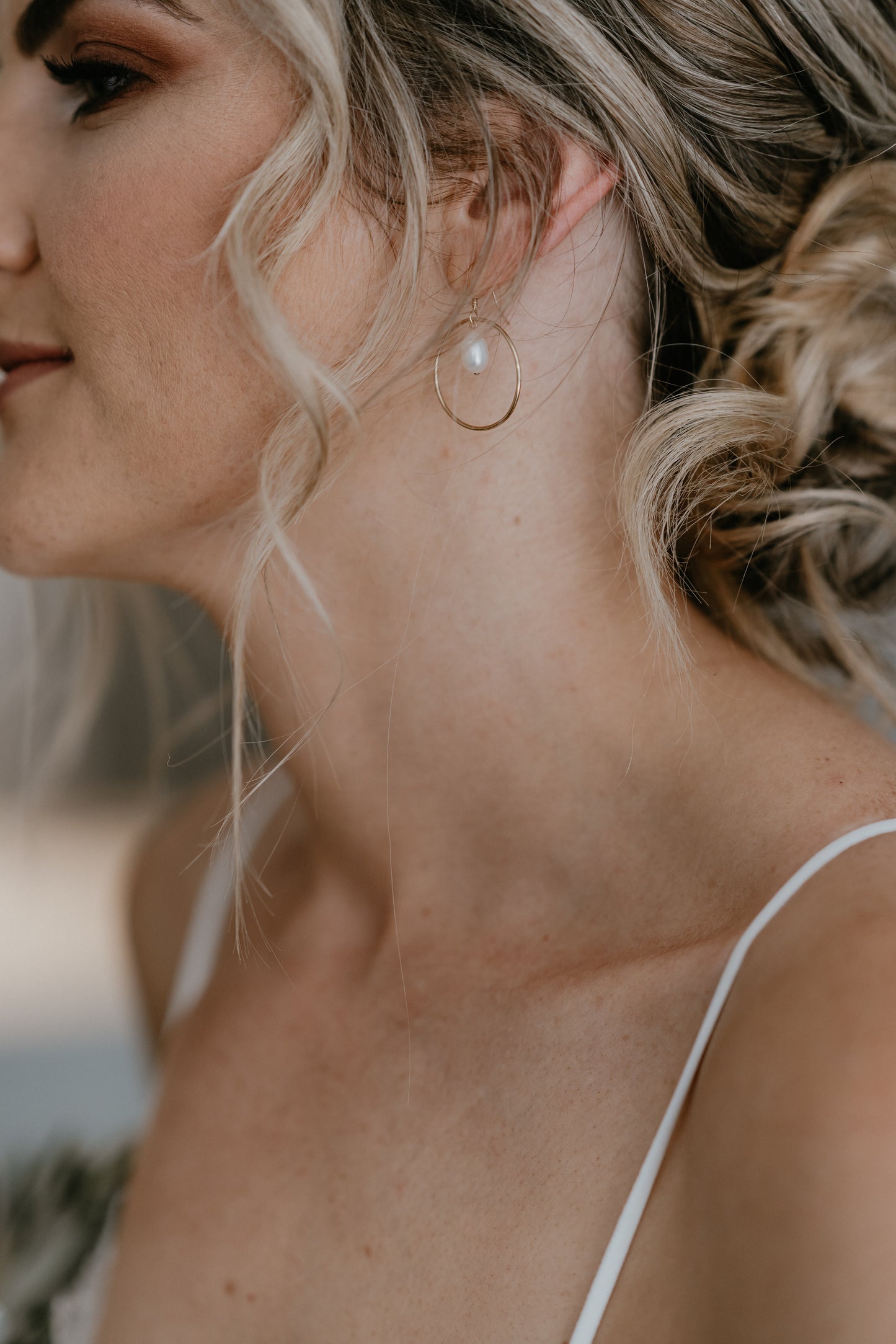 What Littl jewellery did you choose to pair with your Clo-dress?
I knew that my earrings had to fit the brief of simple, elegant, gold and pearl. Once I saw The Teardrop Freshwater Pearl Centre Earrings in 14k Yellow Gold from The Littl, I knew they were perfect. They complimented my dress without taking anything away from it, and they paired well with my up-do. 
Describe your dress, and your favourite design trait about it
My dress was "Clo" by Grace Loves Lace. I had been a fan of their dresses for quite some time, and I loved the experience of trying all the dresses on with my bridesmaid, Sarah. The dress that I chose was actually last on my list. I certainly didn't expect it to be my favourite but the train was to die for and the rose lace worked perfectly with my theme! 
How would you describe the "getting ready" process on the morning of your wedding, and what would you change about it, if you could?
On the morning of the wedding my bridesmaids and I walked down to Noosa Main Beach and watched the sunrise and fetched a coffee. It was the most gorgeous morning. While we were getting ready I felt so calm and just very excited! I don't think I would change a single thing. 
On a scale from 1-10, how nervous were you for your big day? Do you have any tips on how to get rid of those nervous butterflies?
I didn't enjoy the planning process to be honest! I'm terrible at making big decisions, although I'm excellent at planning things. Luckily when the day had arrived I was relaxed because I knew I had everything sorted. People kept commenting on how surprisingly calm I was. My husband is usually the calm one in our relationship.. but he was the one that was stressed! His best man decided that he wanted to get special cufflinks fitted for my husband. This required him to take my husband's shirt for the day to get it altered. So on the day before the wedding when Ryan went to check on his shirt to make sure it was ready..it was gone! He panicked and thought I was going to kill him for losing it, haha! So he rang all around the coast to find a new shirt and ended up getting his other groomsman to buy him another one in Brisbane. 
Who walked you down the aisle, and why does this person have a place in your heart?
My dad walked me down the aisle. My father has been a wonderful support throughout my life, he's my ultimate "problem solver". It was so special having him there for me!
What song did you choose for your first dance?
1000 Times by Jarryd James. 
Fill this sentence: "If it wasn't for ….., the wedding would have been a complete disaster!
If it wasn't for Ryan, my husband! He kept me grounded through all the planning. I think another reason why I was so relaxed on the day was because I knew I was marrying my soulmate. 
What were the most important aspects of your wedding day to you?
We were in the middle of sudden COVID lockdowns and just a couple months prior there had been a sudden lockdown announced on a day which affected so many weddings. This made me so nervous! It was important to me for the day to go ahead with my husband and all of my family and friends. Luckily it did. As for the planning of the wedding, the most important things to me were the location, photographer and flowers.
What would be your biggest advice to other couples currently planning their wedding?
I would recommend a co-ordinator if you want that extra bit of support to allow you to relax. I would also recommend having a bottle of water ready right before you walk down the aisle. I suddenly got the dryest mouth and my dad had to rush off and find a stranger to borrow a bottle of water! But most important of all: go with the flow on the day itself. You're marrying the love of your life! The rest of it won't matter in the end.