This store requires javascript to be enabled for some features to work correctly.
11 Questions with Madi Newman
Jordan and I met through mutual friends in high school, we started dating when he was 18 and I was 16. We had known each other for some time as he briefly dated one of my netball teammates and showed up to a few games. When we got together he confessed, he had always had a crush on me but didn't think he'd ever get the chance to go out with me! Later on we also discovered that he used to work with my mum at Bunnings - what a small world we live in!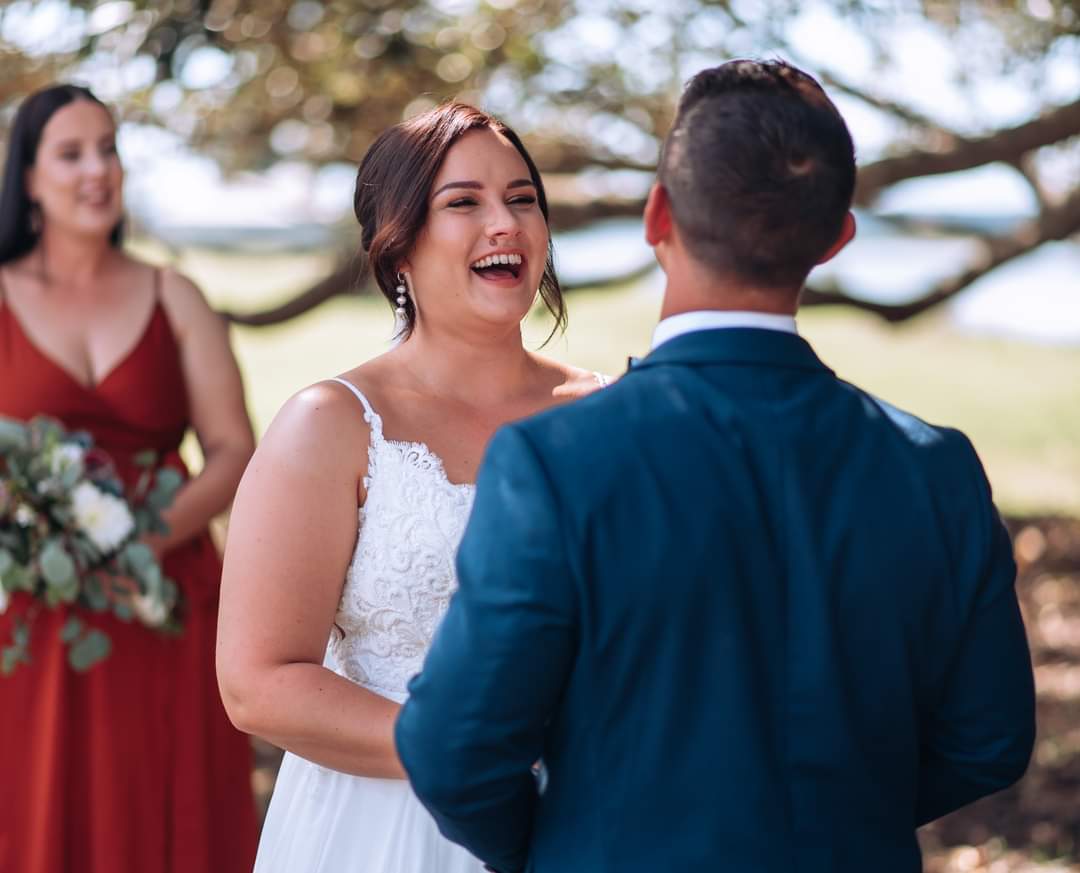 How did the proposal go?
Jordan had always said how cliché it was to propose on other significant dates such as birthdays, Christmas and Valentines Day, so when our 10 year anniversary rolled around I thought nothing of it. We had a booking at a beautiful restaurant we go to every year. He had ordered a bunch of flowers for the table, and we ate and drank merrily as usual. We had gotten through 3 courses and I was convinced that there was no way he was going to propose. The restaurant was about to shut and we were one of the last people there. He asked if I wanted another drink, but I was so full I could pop. He then said we should get up and take a photo, which I had been bugging him for all afternoon! I thought, 'hallelujah!', he's wanting a photo without me having to nag again. We got up, got the restaurant manager to take a couple of happy snaps, then Jordan dropped down on one knee and asked me to marry him. The restaurant manager filmed the whole thing and was in on the surprise from that morning when the flowers got delivered! The proposal was simple, but it was us and it was perfect.
Give us 5 words to describe your Big Day
Relaxed, casual, romantic, hot, and happy!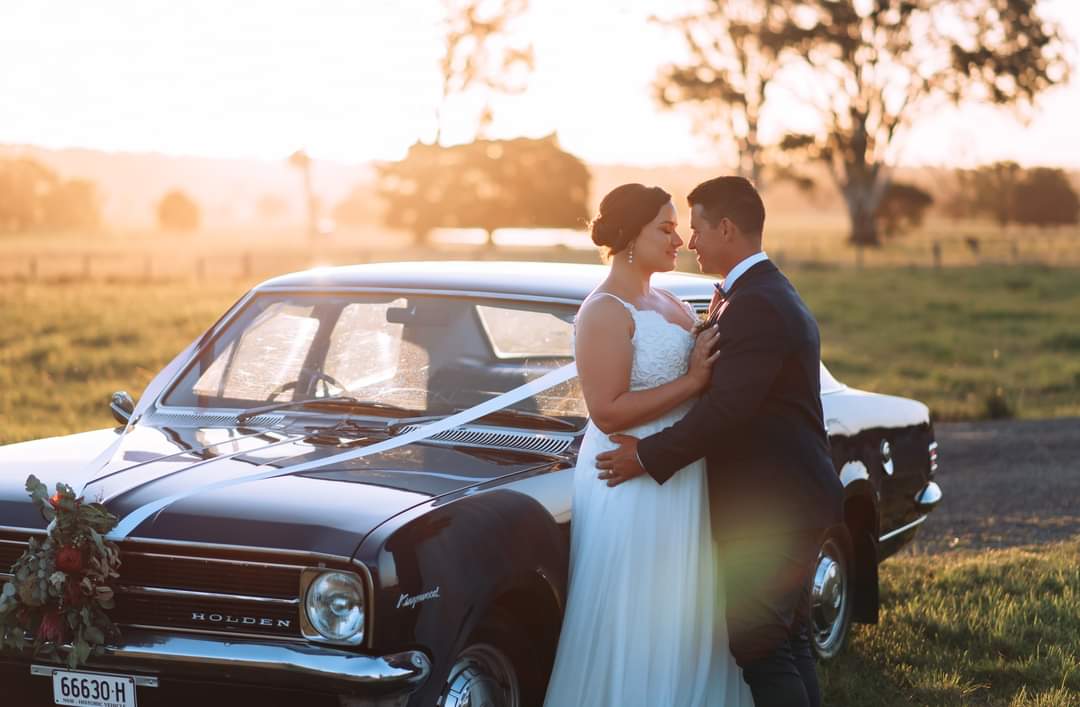 What vibe were you striving for with your wedding?
Our ultimate goal for our wedding was to create a relaxed vibe. We wanted the least amount of pressure possible and for our guests to feel they could really enjoy the day without crazy timelines or seating plans. That's why we decided to hold our ceremony and reception at the same venue. Our guests arrived via bus and were encouraged to grab a drink at the bar to enjoy during the ceremony. We had a cocktail-style reception that allowed everyone to mingle and have a great time!
You organised the whole wedding by yourselves. How did you handle it?
We really enjoy planning it! I had made a folder with the list of vendors, costs, when things were due, what we needed etcetera. We got engaged in March 2019 and had planned to have an August 2020 wedding but like many other couples, were faced with the dreaded global pandemic that turned the world upside down. We had postponed 3 times; we live in Queensland and our entire family, majority of our friends and venue were all in NSW. For us, we couldn't see ourselves getting married without our family there. So, as difficult and stressful as it was to postpone multiple times and reorganise our vendors, we're so glad we stuck with our original vision for our day and not 'just get married' like many people had suggested.In the end the timing was perfect, as our 13 year anniversary was the week after we got married!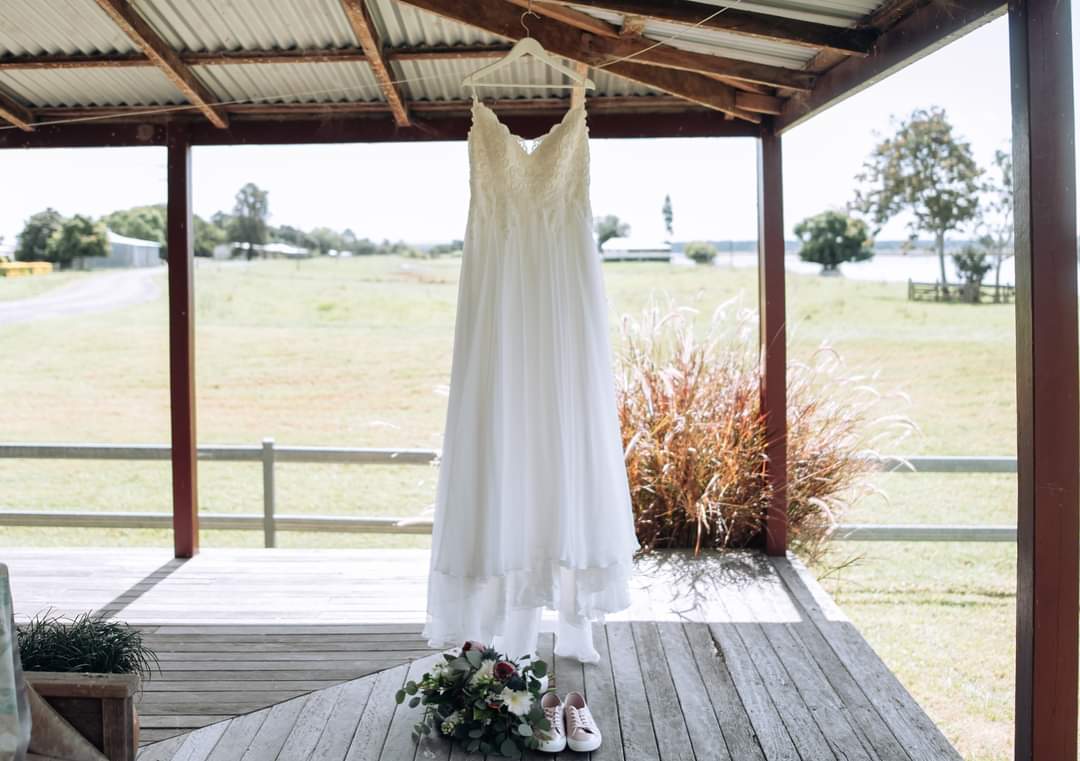 We LOVED everything about your dress. Give us the details!
My dress was the beautiful 'Lara', designed by Kate Gubanyi on the Gold Coast. So many people had said to expect to love and buy something completely opposite to what I originally wanted, but that wasn't the case for me at all. I always envisioned myself in the exact dress I ended up with. I spotted her when I was helping my bestie shop for her wedding dress and thought 'I'll be back'. A few months later we returned and as soon as I put her on, I just knew she was the one for me. 'Lara' is an A-line gown with a textured lace bodice and a flowy silk chiffon skirt. She was so incredibly comfortable to wear which I loved! 
What Littl jewellery you decided to pair with your dress?
I wanted to make a statement, but not something that was overpowering. That's why I chose the The Triple Freshwater Pearl Drop Hoop Earrings in Sterling Silver. I've always loved the timeless elegance of pearls and as I wasn't wearing a necklace, I felt like I needed drop earrings to compliment my look. As soon as I saw The Littl earrings, I knew they were going to be the ultimate piece to finish my look.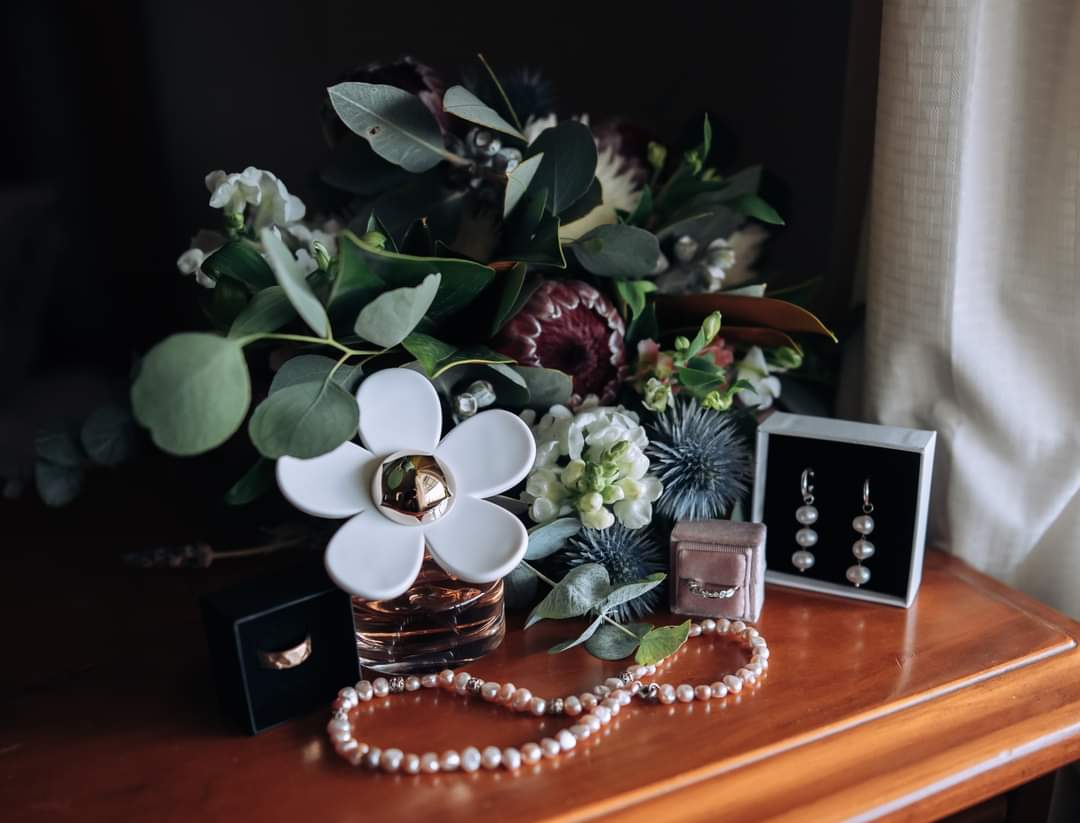 Did you wear any other meaningful jewellery on the day?
I had my grandmother's favourite pink pearls wrapped around my bouquet. She passed away a few years prior, so it was lovely to have her there in spirit with us.
On a scale from 1-10, how were the nerves?
I wasn't nervous until I saw my husband arrive at the venue. He looked so incredibly handsome! I spotted him helping his grandparents to their seats and it brought me undone, I think that's when the emotion of the day really hit me. I was sitting at about an 8 a good 30-45 mins before the ceremony. First seeing my husband, then having a 'first look' with my dad. I could remember welling up and thinking 'oh noooo'; once I start the water works, I can never stop! The best advice I got from my MUA was to squeeze your butt cheeks when you feel like you're tearing up - it totally works, haha! Used that little strategy throughout the ceremony too, and people were none the wiser ;-)
Fill this sentence: "If it wasn't for ………………………….., the wedding would have been a complete disaster!
Good weather! It honestly didn't bother me if it rained on our day BUT, the months and even weeks leading up to our big day was when there was significant floods in the Northern Rivers - our venue was even underwater in February! We're so grateful for the few weeks of good weather before our big day in March to allow water to subside and the grouds to dry out. It really was 4th time lucky for us.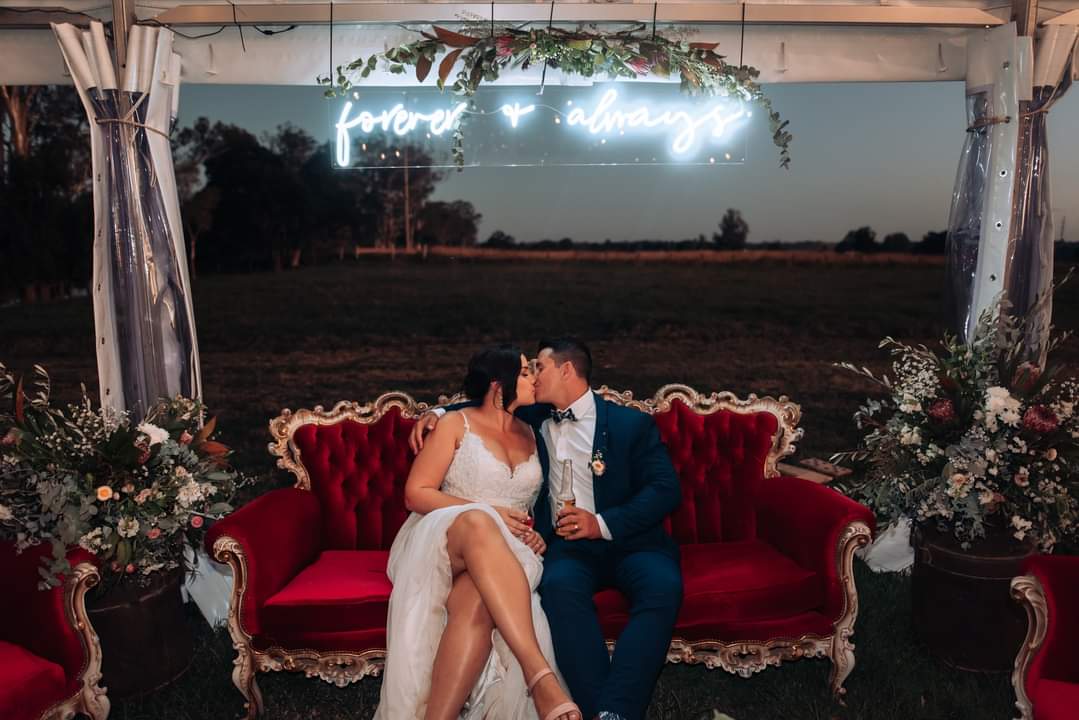 What song did you choose for your first dance and why?
We chose Frankie Valli 'Can't take my eyes off you'. We wanted something we could slow dance to at the start, then have fun with a little faster pace during. It was perfect!