This store requires javascript to be enabled for some features to work correctly.
11 Questions With Monica Witt
We are high school sweethearts! We met in grade 12 through mutual friends, I thought Aiden looked so funny and really caring!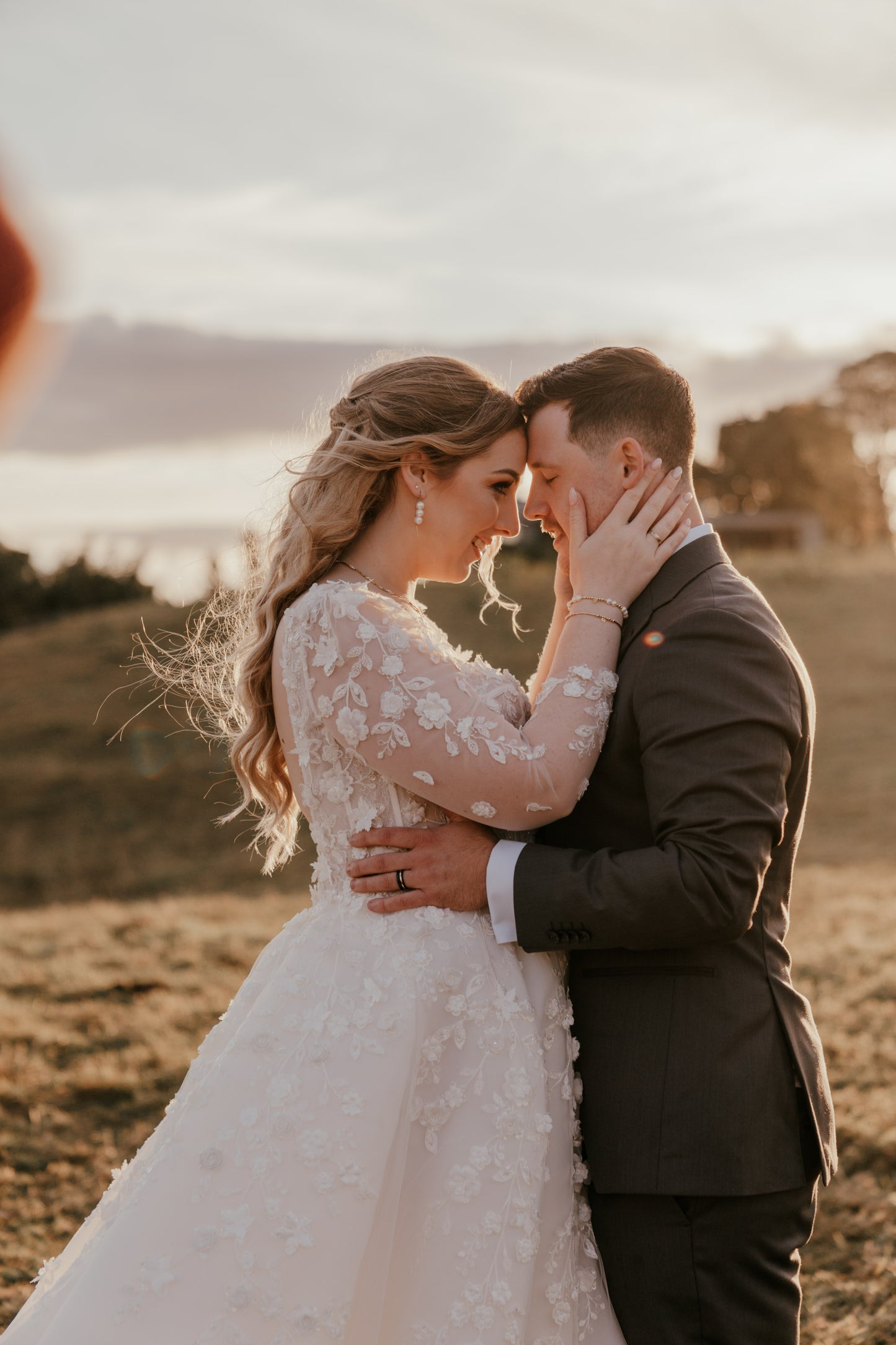 How did you or your partner propose?
Aiden proposed in the most magical way: he organised a sunset boat party on the Noosa River with all our friends and family for my 23rd birthday and popped the question at sunset.
What are 5 words that would best describe your wedding?
Romantic, magical, fairytale, fun, and later in the night party!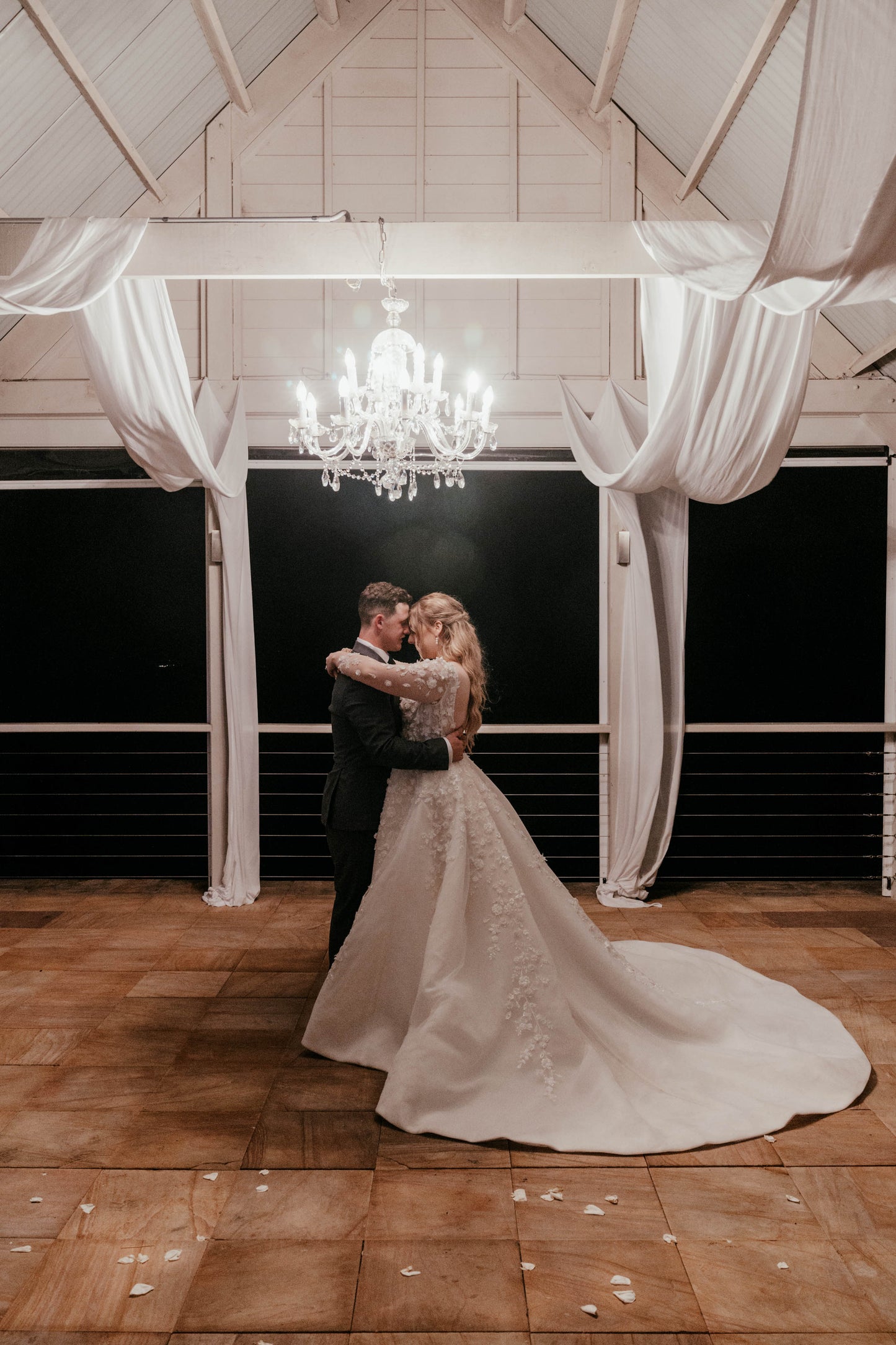 Was there a certain look & vibe that you wanted to create at your wedding?
I went for a romantic fairytale wedding that was timeless and modern at the same time. We wanted to create a beautiful day with family and friends with a true celebration and party vibe. Pinterest was a huge help for this!
Describe your dress, and your favourite design trait about it
I would definitely describe my dress as 'princess', hehe! What I loved most about my dress were the floral details. They were in 3D lace which gave the dress a more modern feel.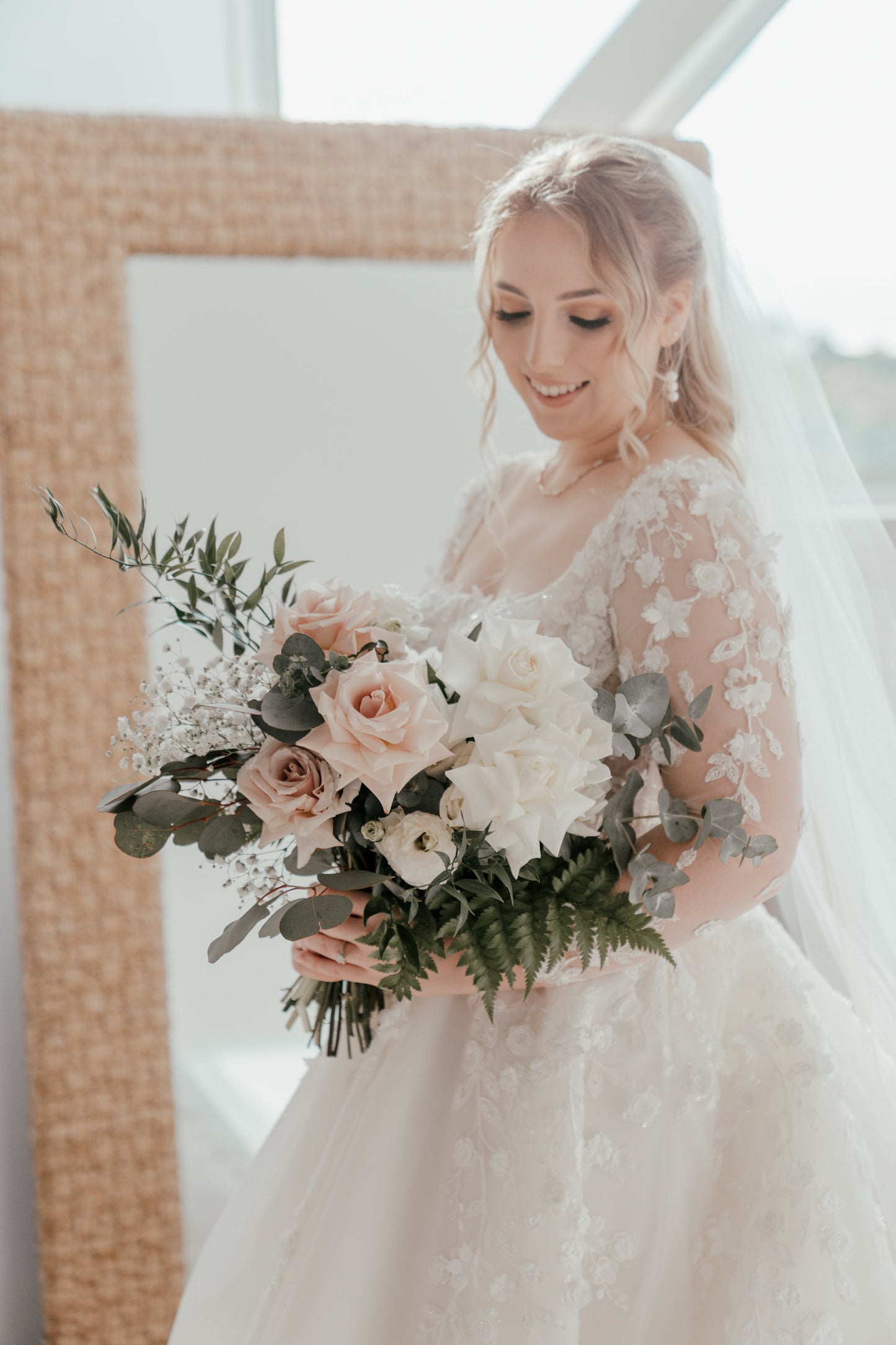 What accessories did you choose to pair with your look?
I wore the gorgeous Triple Freshwater Pearl Stack Earrings in 14k gold-fill from The Littl, absolutely adore them. As soon as I saw them, I knew they were what I needed! I combined these with my Nana's wedding ring and one of her necklaces. I lost my grandparents a few years ago and them not being a part of my day was hard. Wearing my grandmother's jewellery felt like a bit of good luck as they were happily married for 50 years. And it matched the earrings perfectly, so it was truly meant to be!
How would you describe the "getting ready" process on the morning of your wedding, and what would you change about it, if you could?
The morning of the wedding the girls and I had our makeup and hair styled at an Airbnb right across the road from our venue. We had coffee in hand and our music playing, to create a nice calm and chill atmosphere, then we headed over to the venue for a light lunch. There we were photographed and got dressed. I would have loved to be able to get completely ready at the venue but we weren't able to access the venue until 11 am. 
Who walked you down the aisle, and why does this person have a place in your heart?
My Dad walked me down the aisle. I originally wanted my Mum and Dad to walk me down as they are both very special to me but unfortunately, my aisle wasn't wide enough for the three of us!
What song did you choose for your first dance?
We started out with 'The Time of my life' by Bill Medley and Jennifer Warned, in true Dirty Dancing style and after about 1.5mins we cut to Industry Baby by Lil Nas X. This was so we could have the best of both worlds, I got to have my slightly more traditional first dance and Aiden got his fun and hip hop dance moment too. Was so much fun! 
Fill this sentence: "If it wasn't for …, the wedding would have been a complete disaster!
Oh this is tough, I don't think there is any one specific thing for me to be honest, other than the groom not showing up haha!
What were the most important aspects of your wedding day to you?
It was important for us that our wedding featured some meaningful traditional aspects while also making it modern and fun.